We are delighted to share with you that Swiss Hotel Apartments is now live on dnata travel group https://www.dnatatravel.com/v2/
dnata travel group is a part of The Emirates Group and the largest travel operator in the Middle East specialized in B2C and B2B distribution.
Partnering with dnata gives us the ability to package with all major airlines including Emirates.
From now our customers will be able to book complete package including your flight and the stay. 
Swiss Hotel Apartments is a group of luxury 5-star hotel apartments located in different regions of Switzerland, our services and accommodation options range from studios to 4 bedrooms luxury apartments, as well as Chalet and Villa. All our properties caters for the needs of clients from different cultures, including the needs and requirements of Middle Eastern guests and features all the comforts of home. 
dnata Travel Group is the biggest provider of travel services and products for retail and business customers for the Middle Eastern market.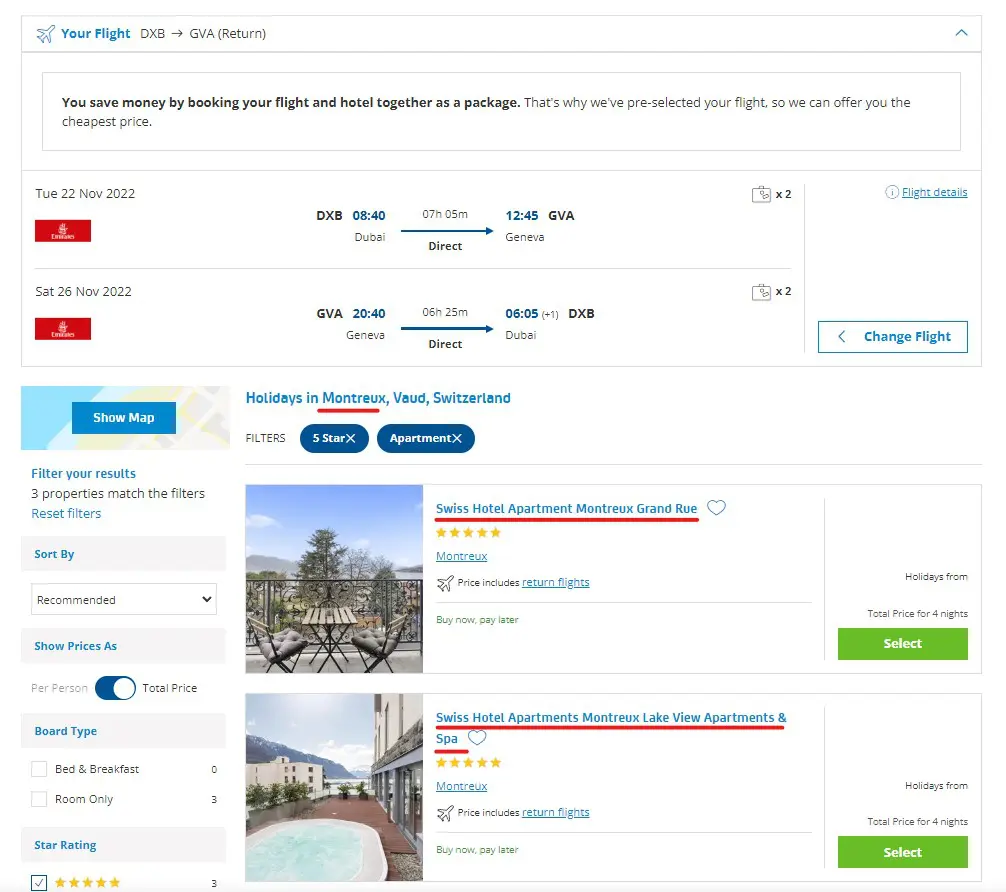 A WORLD OF TRAVEL INSPIRATION