The Eiger village of Grindelwald, surrounded by a commanding mountainscape with the Eiger north face and the Wetterhorn and with the numerous lookout points and activities make Grindelwald one of the most popular and cosmopolitan holiday and excursion destinations in Switzerland, and the largest ski resort in the Jungfrau region.
GRINDELWALD IS A MAGICAL MOUNTAIN RESORT, LOCATED IN THE BERNESE ALPS. 
THE VILLAGE IS UNDER THE NORTH FACE OF EIGER, A MONUMENTAL WALL OF ROCK. 
THERE ARE VARIOUS ACTIVITIES THAT MAKE THIS RESORT A FAIRY-TALE. 

TO BEGIN WITH, SINCE IT IS LOCATED IN THE MOUNTAINS, TOURISTS COME HERE FOR HIKING, MOUNTAIN BIKING IN AUTUMN, SKIING IN WINTER, as well as admiring the breath taking view of the vilage, all throughout the year.
Lautebrunnen

The valley town of Lauterbrunnen  is the starting point for some of the best known excursion destinations in the Jungfrau region. 
Located less than half an hour away from Grindelwald, With its 72 thundering waterfalls, secluded valleys, colourful alpine meadows and lonely mountain inns, the Lauterbrunnen Valley is one of the biggest nature conservation areas in Switzerland.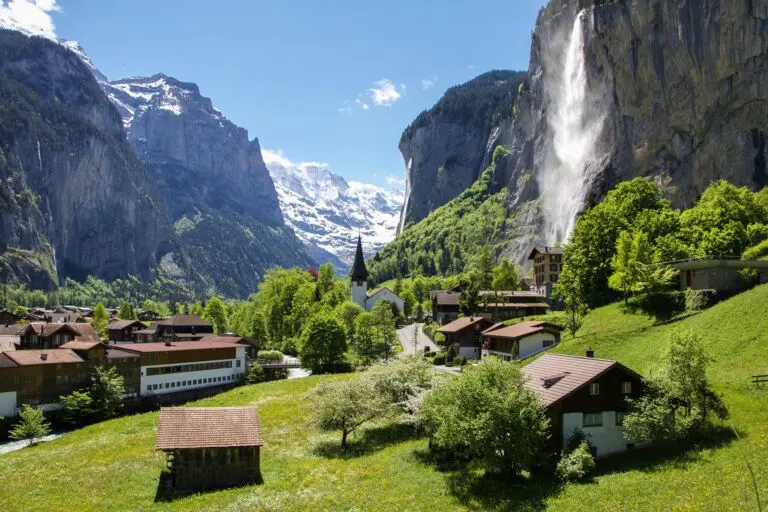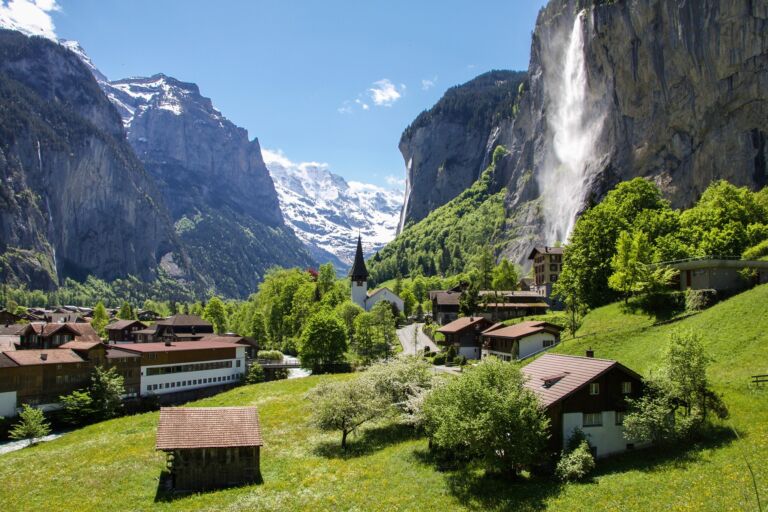 Looking for places to stay in Grindlwald, Switzerland?
Chalet Alia is a beautiful, large single family home which impresses with the following advantages:
• Wellness area on the ground floor, sauna, hammam and techno gym equipment
• 5 bedrooms across 3 floors, 4 of them with en-suite bathrooms and a further bathroom and guest toilet
• Cosy TV lounge on the upper floor
• Large living and dining area on the top floor with fireplace
• Terraces on the upper levels, with mountain views and access from all bedrooms as well as the lounges
• Spacious private garden with sun loungers and dining area
• Laundry room with washing machine and dryer
• Storage room for skis and ski boot heater
• Close to Grindelwald Terminal railway station and shopping centre
• Secure parking garage with 2 spaces
The chalet is in a prime location to enjoy the village of Grindelwald and easy access to transport links for the surrounding mountains.