Experience a multitude of colours & enjoy moments of pleasure
Enjoy holidays packed with variety around Interlaken, turquoise lake Brienz, deep blue Thun, and
idyllic nature park, in the holiday region Interlaken, memorable panoramic views of the majestic
peaks of the Eiger, Mönch and Jungfrau unfold.
As a vacation destination and convention location of international importance, Interlaken is an ideal starting point for countless excursions. Over 45 mountain railways, cable cars, chair lifts and ski lifts lead to 200 kilometers of pistes and a dense network of hiking trails. Excursion ships, including historic paddle steamers, ply the waters of Lake Thun and Lake Brienz.
Harder Kulm.
The panorama as seen from Interlaken's home mountain is just 10 minute funicular ride away. From up here, you can soak up views of Interlaken nestled between the lakes, behind it the iconic triple peaks of the Eiger, Monch and Jangfrau. Enjoy the view from the Two Lakes Bridge. 
Brienzer Rothorn.
It's full steam ahead as the Brienz Rothorn cogwheel railway huffs and puffs its way to the summit. The steam train takes you through lush meadows and woodlands and past towering on your way to the peak.
Jungfraujoch – Top of Europe
This one-day excursion whisks you away to a high-alpine world of eternal snow and ice at 3454 m.a.s.l. Visit the Ice Palace with its ice sculptures and the Sphinx Observatory with spectacular views of the Swiss Alps Jungfrau – Aletsch UNESCO World Heritage Site. 
Schilthorn – Piz Gloria.
Follow in the footsteps of James Bond, who visited the Schilthorn in the iconic 1969 fil "On Her Majesty's Secret Service'. Once you've arrived at the summit by aerial cableway, you can admire over 200 mountain peaks from the revolving panoramic restaurant. 
Thun City
Thun is home to traditional shops, restaurants and historical walls. Stroll through the city and visit Thun Castle's towers perched high above the late-medieval Old Town with its famous raised pavements. A visit from Interlaken is perfect in combination with a cruise on scenic Lake Thun. 
Boat Trip on Lake Brienz & Giessbach Falls
Embark on a lake cruise and enjoy the mountain panorama and gentle breeze. Lake Brienz will wow you and with the magnificent Giessbach Falls. Whether you opt for a tasty on-board brunch or a leisurely evening meal, the possibilities on the lake are many and varied. 
 Unterseen Old Town Interlaken
Cross the Aare River and explore Unterseen's old town just a few minutes on foot. Here you can see the 13th century church and the Stadhaus (town hall) with its picturesque square.
Alpine Wildlife Park
Encounter Interlaken's heraldic animal – the ibex – up close in the Alpine Wildlife Park. Located by the valley station of the Harder-Kulm Funicular, this wild-life facility is also home to a marmot colony. 
Ballenberg Open-Air Museum
Step into the parlours of historical rural dwellings from all over Switzerland. Children and grownups alike will enjoy meeting the numerous farm animals, trying out traditional  Swiss games  and watching craftspeople at work. 
Top it all with staying in a luxury, spacious apartments.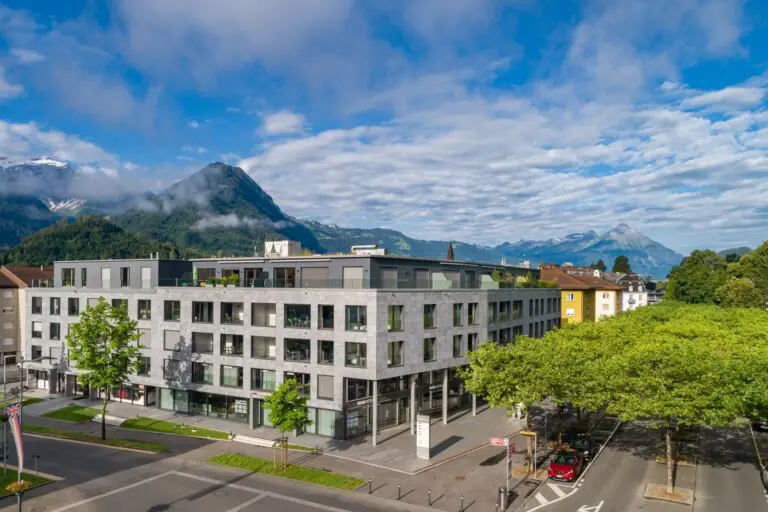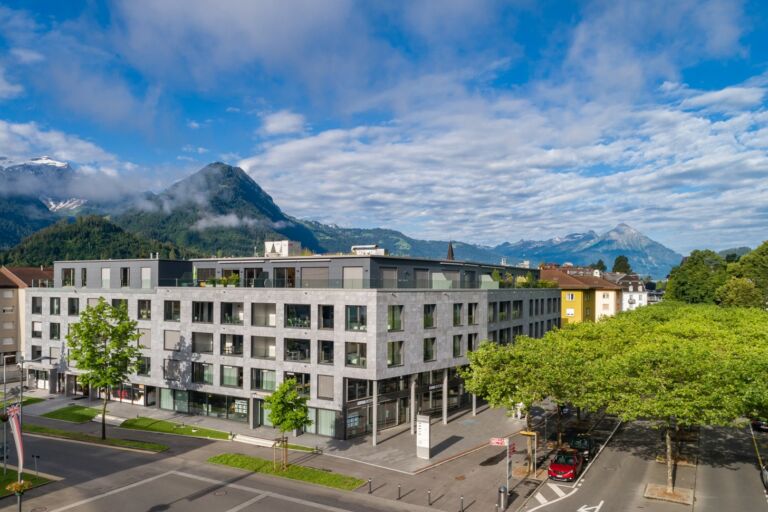 *The offer is valid from 1st till 30th November